If your grandparent or parent is aging, you may have noticed some signs that have been quite concerning to you. Perhaps they are getting more forgetful, are falling over more frequently, or are becoming increasingly unable to cope with their current living situation. Moving an elderly loved one to a retirement facility can sometimes be the best choice for their health and happiness. And the good news is that many retirement facilities such as assisted living facilities offer a lot of things that would be impossible or difficult to provide at home.
Some Signs that your Loved One Might be Ready to Make the Move Include: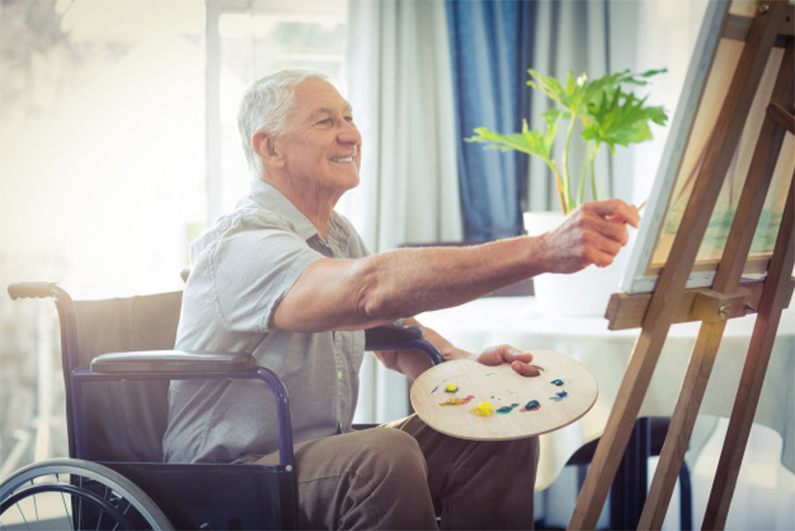 Difficulty with Living Arrangements
If your elderly loved one is living alone in a large home that they are struggling to manage, it may be time to look at assisted living options. Assisted living facilities typically provide seniors with smaller, more manageable houses or apartments that are just the right size. Your relative will have the option of taking some furniture with them, or you might be able to find accommodation with furnishings provided depending on your needs and preferences. Assisted living facilities can also provide specialist furniture such as stairlifts and ramps if your loved one suffers from mobility issues.
Struggling to Get Around
One of the main benefits of an assisted living facility is that everything is there right where the residents need it. There is the option to go out, of course, but your loved one won't need to make long trips for groceries or other essentials. Many facilities have shops on-site or very close by, or the staff is happy to help with picking up food and other essentials which can be a great peace of mind for seniors who are beginning to struggle to get around.
Lack of Social Life
Loneliness and struggling to see friends and family is a top cause of mental health problems for seniors. And you want your loved one to be able to live their golden years surrounded by great people and having a great time. Assisted living facilities are excellent for socializing since the residents live close by to each other and there are social events held throughout the year that they can attend and meet new friends at. Many seniors who live in assisted living facilities say that they have met some of the most wonderful friends there.
More Assistance Needed
As people get older, they will tend to need more help with day-to-day activities. This can often cause a lot of pressure and stress for family members who have other commitments like work and kids on top of caring for an elderly parent or grandparent. At an assisted living facility, your relative will be able to live as independently as possible with help on-site whenever they need it. Some facilities have round-the-clock caregivers and medical staff and residents are kitted out with buzzers and phones that they can use to get assistance with anything.
if you are struggling to provide your senior relative with the life that they deserve, moving to an assisted living facility could be the best move for them and the entire family.