After being forced to spend most of the last 20 months stuck in lockdown, you will undoubtedly want to make the most out of your next traveling experience. To ensure that this is the case, it's highly recommended that you go above and beyond to tend to your wellbeing while you're out there seeing the world. Traveling could end up exposing you to viruses that your body doesn't know how to contend with, which in turn could result in you being bedridden while you're supposed to be enjoying yourself.
If you want to enjoy every last second of your next vacation, remaining healthy as you travel from place to place should be one of your top priorities. Here are three things you can do to tend to your well-being while traveling:
Organize in-Flight Medical Assistance
Are you struggling with a serious long-term medical condition? If so, you're probably tentative about jetting off aboard. Don't worry; this is only natural. You don't want your condition to worsen, which is why the thought of boarding a flight quite rightly terrifies you.
Thanks to the recent rise of medical transport plane support, however, air travel needs no longer be one of your greatest fears. When you organize in-flight medical assistance with a company such as Flying Angels, you will be able to enjoy bedside-to-bedside health care. This means that you will have the capacity to fly without having to worry about your condition declining mid-flight.
Eat at Regular Intervals
No matter what worldly destinations you travel to, one thing will always remain the same — your body's ongoing need for nutrition. While you're traveling and enjoying nomadic experiences, it can be easy to forget to eat at regular intervals. This could, however, end up having an adverse effect on your wellbeing in both the short and long term, which is why you should aim to schedule breakfast, lunch, and dinner each and each day.
Advice on how to eat healthy while traveling can be found here.
Listen to Your Body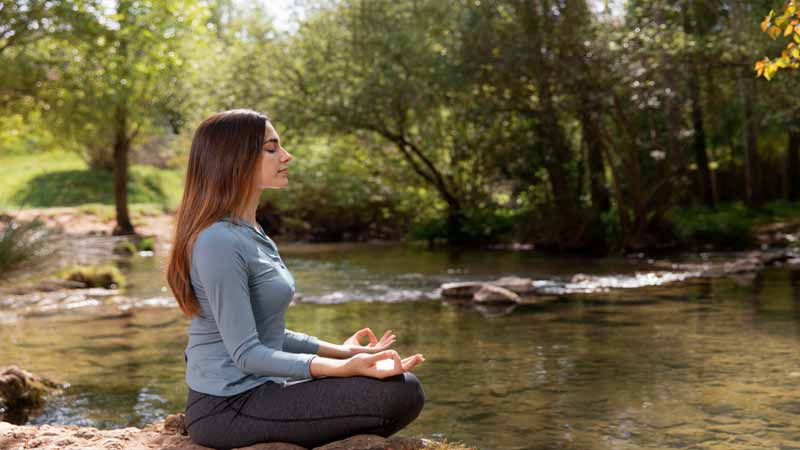 Make no mistake about it; whenever you're feeling hungry, tired, or just generally run down, your body will have no qualms in telling you! So, whenever you receive messages from your body to slow down and take things easy, heeding this advice is highly recommended. This will help you to relax, refocus, and regenerate, all of which will aid you in your attempt to travel in a vivacious fashion.
Listening to your body isn't easy; that much is for certain. If you're to stand a chance at achieving this difficult yet rewarding feat, you should:
Make time for yourself in which you breathe, calm down, and become attuned with your innermost thoughts, feelings, and desires

Identify your anxiety triggers and be aware of your reaction to stress.
Notice how your body responds to certain meal types and quantities.
For more information on how to listen to your body, be sure to check out this insightful Tiny Buddha article.
Put the above advice into practice, and you will be sure to travel in a healthy, happy, and successful fashion going forward.