When it comes to aesthetic medicine, each patient is unique in their vision and goals. The key to creating confidence is offering endless options and possibilities to achieve the perfect look. Aesthetic medicine is the perfect combination of classic practice, psychology and art. It is defined as medical procedures that are aimed at improving the physical appearance of a patient.
These procedures range from minimally invasive to completely non-invasive, making them a popular choice for individuals looking to achieve the look they've been dreaming of. Certain procedures may require local anesthesia while others don't require any at all.
Aesthetic medicine is an exciting field that attracts a lot of patients. When it comes to the types of treatments aesthetic medicine patients use, the majority decide on a combination of procedures to help them achieve the perfect look. The job of physicians is to provide counsel on which treatments can help them get there.
What does it mean to practice aesthetic medicine? It's about self-confidence, success and happiness. Physicians are committed to creating invisible, individual results for an enhanced life in every one of their patients.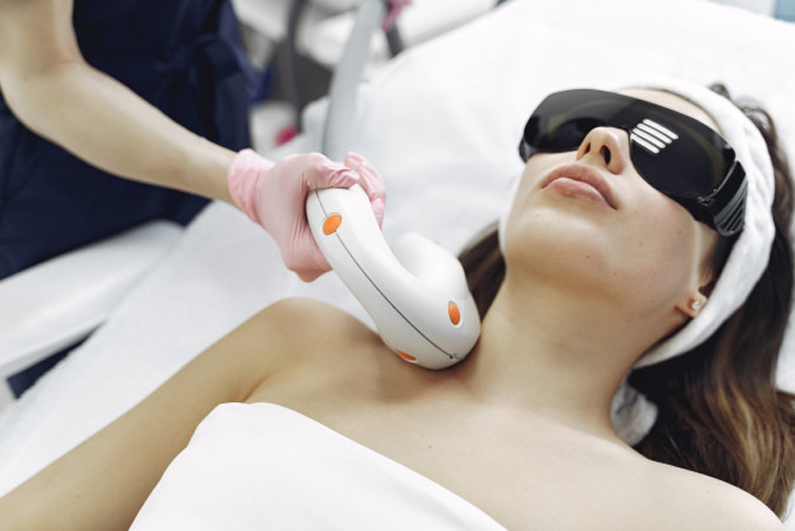 Beauty is in the eye of the beholder. It has different meanings depending on trends, context and even socio-economic status​. In aesthetic medicine, it's linked to well-being, projection of health, symmetry, proportions, and youth​. In today's blog, we're covering the 5 most popular types of aesthetic medicine procedures available today. Let's get started!
1.  Injections and Dermal Fillers
As patients enter their 40s, the signs of age become even more visible. Hydration is the key to healthy skin. Injections refer to inserting needles into the skin filled with collagen and other skin-tightening technology. This is a popular treatment for procedures such as facelifts. Facelifts help create a more youthful look by tightening the skin and getting rid of excess skin around the chin and neck.
How many skin tightening treatments does the average aesthetic medicine patient undergo? This number depends on whether they're a beginner or heavy user, with the majority opting for 1-4 treatments. This indicates that when it comes to skin tightening procedures, most users are satisfied within the preliminary treatments.
Dermal fillers are soft tissue, gel-like substances that are injected into the skin to help smooth wrinkles and enhance facial contours. How long does it take the average aesthetic medicine patient to undergo their first dermal filler treatment? The majority decide within 6 months, meaning there is ample opportunity for physicians to help guide their journey to creating the look they've always dreamed of.
2.  Body Contouring and Cellulite Treatment
If a patient has gone through a dramatic weight loss or is looking to shave off loose skin, body contouring can help aesthetic patients achieve satisfactory results. Body contouring refers to surgical procedures that help improve the skin after that weight and skin are lost. It employs the use of the science of cryolipo lysis as a fat reduction technique.
Cellulite treatment is a noninvasive aesthetic medicine procedure that can also help reduce fat by freezing the fat cells beneath the skin, causing them to rupture and be absorbed by the body.
3.  Laser and IPL
In aesthetic medicine, laser and IPL can be used for a variety of treatments. Laser is an acronym for Light Amplification by Stimulated Emission of Radiation. IPL is an acronym for Intense Pulsed Light. Whether you are wanting to remove unwanted hair, get rid of blemishes on the skin such as scars, manage acne, or lessen hyperpigmentation, laser and IPL offer several applications to help patients achieve the perfect look.
4.  Cosmetic Dermatology
Cosmetic dermatology is an aesthetic medicine practice that focuses on the look and feel of the skin. Common treatments that require cosmetic dermatology include:
Smoothing wrinkles
Correcting skin tone
Correcting texture
Tightening up skin that is saggy
And more
5.  Hair Removal, Transplant or Reduction
For those with a balding scalp hair transplant surgery refers to removing hair from a donor and replacing the bald scalp with these small punch grafts. This may require multiple surgical procedures to achieve satisfactory results with a full head of hair.
Hair removal in aesthetic medicine generally requires laser or IPL treatments. The same goes for hair reduction.